Contacts
&nbsp +971 6 5625425
&nbsp +971 6 5626686
&nbsp info@nawrassystems.com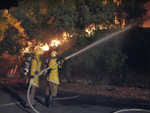 Al Nawras Safety and Security LLC
is a UAE based company leader in designing and installing fire protection and detection systems.
Based in Sharjah since is established in 2005, we specialize in the full turnkey package; from initial design concept through to end-user training and servicing. This includes the full range of fixed fire protection systems such as automatic sprinklers, water spray, water mist, expanding foam and inert gas (carbon dioxide, NOVEC and FM200) systems as well as the allied fire detection and alarm systems.
Al Nawras Safety and Security LLC
has vast experience and expertise in providing fire protection for many types of buildings. These include offices, warehouses, MOD facilities, schools, manufacturing plants, shopping centers, airports, power generation facilities, hospitals, government buildings, listed buildings, chemical / petrochemical facilities, care homes, listed buildings, sports stadiums, hotels and many other types of application.
Al Nawras Safety and Security LLC
operates predominantly in United Arab Emirates, Saudi Arabia and Qatar. All works are carried out to the highest standards
As a result,
Al Nawras
is the favored fire engineering contractor across many public and commercial market sectors.
Al Nawras
highly capable team is dedicated to deliver its services through three integrated teams:
Design and Consultancy Team
Installation Team
Customer Services Team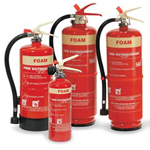 Al Nawras Design and Consultancy Team
handles state of the art Fire alarm and Fire fighting systems solutions. The Team offers:
Project design
Project cost saving analysis (Value engineering)
Preparing project drawings, Specifications, Quantity surveying and other tender documents.
Staff training and introducing new products.
Al Nawras
design and consultancy staff is fully conversant with current legislation and design standards. That knowledge and the ability to provide the "best-value-engineering" design have proved a corner stone in developing strong relations with our clients at this very important stage of the project.
Utilizing the latest CAD technology and hydraulic calculation software we make sure that your fire protection system is designed in the most efficient and cost effective way. We can accommodate design changes relatively easily and quickly so that delays to the project are minimized. Potential installation difficulties can be identified and ironed out before a tool is lifted on site.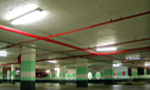 Al Nawras Installation team
is very well selected to deliver the project on budget, to the highest quality, to the highest safety standards, on time, every time. our Project Managers and Project Engineers have been carefully selected for their all-round experience of fire protection systems and their project management expertise.
Al Nawras
Installation team responsibilities include:
Fire Fighting Systems Installation, Testing and commissioning
After sales maintenance and follow up
Project Site surveys
Reporting existing sites conditions and enhancement options
Al Nawras Project Management team
responsibilities include:
The management of all onsite operations carried out by Al Nawras personnel.
Ensuring that the works on site are carried out under strict quality control.
Ensuring that good health and safety practices are followed onsite at all times.
Maintaining good communication with our customers and the flexibility to accommodate any project changes that may be required whilst the project is ongoing.
Monitoring progress against programmes and target dates liaising with customers to complete regular and hand over KPI reports.
Recognizing and correcting any deviations.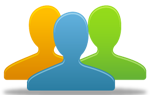 Al Nawras Customer service team Works with the Marketing & Sales team to ensure the highest level of customer service.

Al Nawras Customer service team is dedicated to provide excellent ongoing support to our customers and ensuring full satisfaction at all times.

Most of our clients have experienced the faster and efficient we have solved their problems which reflect on their happiness, system efficiency and reduced their operational cost.

Al Nawras Customer service team is familiar with the company's customer service policies and using an automated system to record and make sure of the customer satisfaction.

With Al Nawras we are committed to customer satisfaction.
"Welcome to Al Nawras website which highlights the services that we can offer it to our dedicated customers.
As Managing Director of Al Nawras Safety and Security, Confidently, I can assert that the range and quality of our services are unmatched in the UAE marketplace. Since 2005, Lot of changes have been implemented to our rules, our systems, and our people to deliver the most efficient experience possible to our happy and loyal customer.

Our reputation for successfully completion of more than 400 Projects delivered with the highest possible quality solutions was based on coping with the new technologies, following the latest industry standards and matching the safety regulation in UAE.
Our well Trained Engineers , Project managers and skilled Technicians provide the proper design, installation, and service that our customers have grown to expect at all stages of a Project.

At AL Nawras, we are committed to conduct our business professionally to all clients. Our main aim is to enhance the overall safety standards in UAE community that we enjoy living and working in.

Our Sales and Engineering staff will be pleased to respond to any specific enquiries so please feel free to contact us at any time. "

Eng. Mohammed Ghazy
Al Nawras Managing Director